Needed some clean lunch ideas, so I browsed the Clean Eating Meal Program and found inspiration for this dish. This is made with ingredients I always have on hand, so I definitely wanted to save this recipe to make again!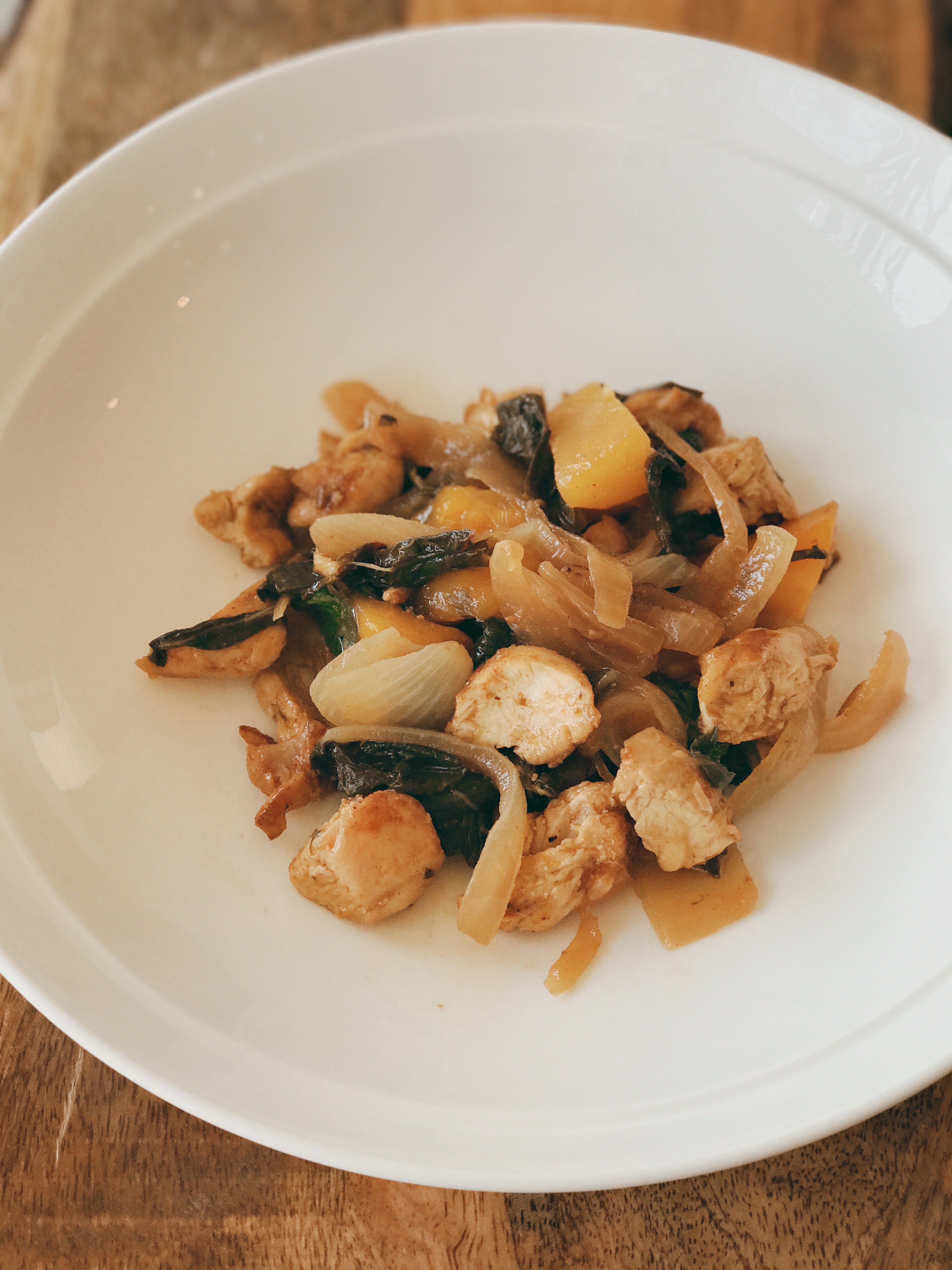 Mango Chicken and Wilted Greens
2017-03-15 14:44:19
Nutrition Facts
Amount Per Serving
* Percent Daily Values are based on a 2,000 calorie diet. Your Daily Values may be higher or lower depending on your calorie needs.
Ingredients
4 boneless skinless chicken breasts
2 teaspoons olive oil
2 teaspoons paprika
1 teaspoon cumin seeds
1/2 teaspoon coriander
1 onion, sliced thin
1 cup diced frozen mango (or 1 fresh mango, peeled and diced)
Greens of choice, rough chopped I used swiss chard and spinach and used a full bunch of chard and a handful of spinach
Juice of half a lemon
1 teaspoon salt
Instructions
Season the chicken with the paprika, cumin, coriander, and salt. Heat a saute pan with 1 teaspoon of the olive oil and cook the chicken until done. Set aside. Add another teaspoon of olive oil and the onions. While the onions soften, cut the chicken into strips. Add the chard to the onions, then add the mango and chicken. Add the spinach last, toss with lemon juice. Additional salt or lemon juice to taste.
Notes
I used coconut oil with the onions - flavor was really good so I might try that again next time!
Flavorful Life http://flavorful.life/