This dish was inspired by a recipe in Gwyneth Paltrow's "It's All Easy" – the cookbook came today and I hadn't made it through the breakfast section before my stomach was grumbling and it was time to make dinner. I didn't have all the ingredients on hand, so this is what we came up with.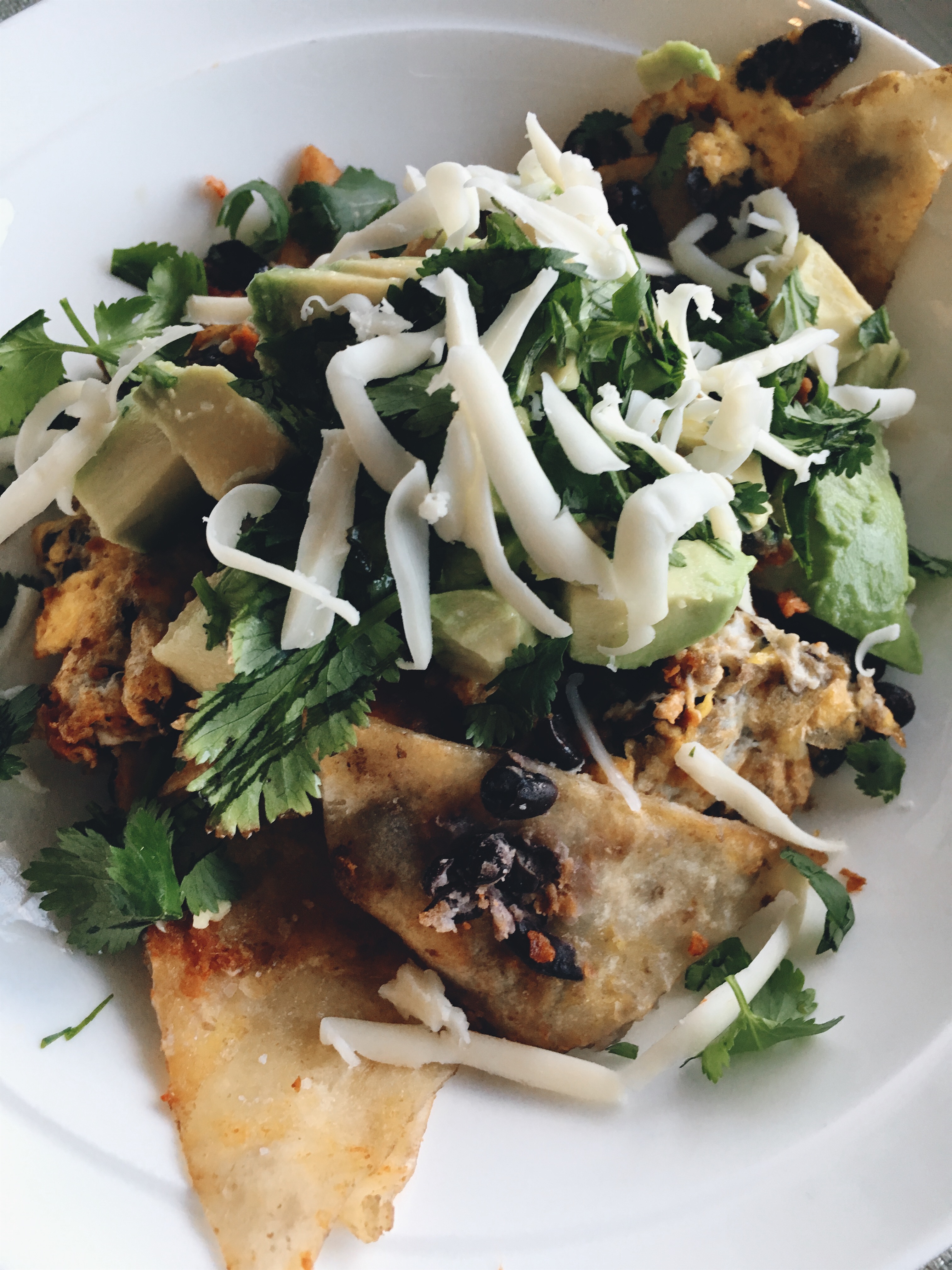 Breakfast Burrito Bowl
2016-04-12 18:28:21
Nutrition Facts
Amount Per Serving
* Percent Daily Values are based on a 2,000 calorie diet. Your Daily Values may be higher or lower depending on your calorie needs.
Ingredients
2 teaspoons olive oil
1 15 ounce can of black beans
1 flour tortilla (corn would be awesome too)
2 tablespoons diced onion
2 large eggs
Garnish with
Salsa
Chopped avocado
Cilantro
Peppers
Pepper jack cheese
Instructions
Cut your tortilla into triangles to resemble a tortilla chip. Heat the olive oil over medium heat, then add the tortillas and onion. Cook for a couple minutes until they turn golden brown and the onions are starting to soften. Add the beans and stir so the tortillas don't burn. Add the eggs, stirring until everything is combined and the eggs are cooked through. Add salt and pepper to taste. Serve in a bowl and garnish with salsa, avocado, cilantro and peppers.
Flavorful Life http://flavorful.life/