I made a double batch of bolognese sauce and used the leftovers to make a wonderful Zucchini Noodle Lasagna. It was my first time trying to make zucchini lasagna noodles. I decided to try the mandoline and I'm glad I did – it worked perfectly. I layered the zoodles with herbed ricotta, garlicky sautéd greens (think kale, chard, and spinach), and of course, the bolognese sauce and the end result was so good. Instant classic. My husband seriously said he thinks this dish could win a cooking contest in Italy. I'm not so sure the Italians would go for the zucchini noodles but I'll take the compliment.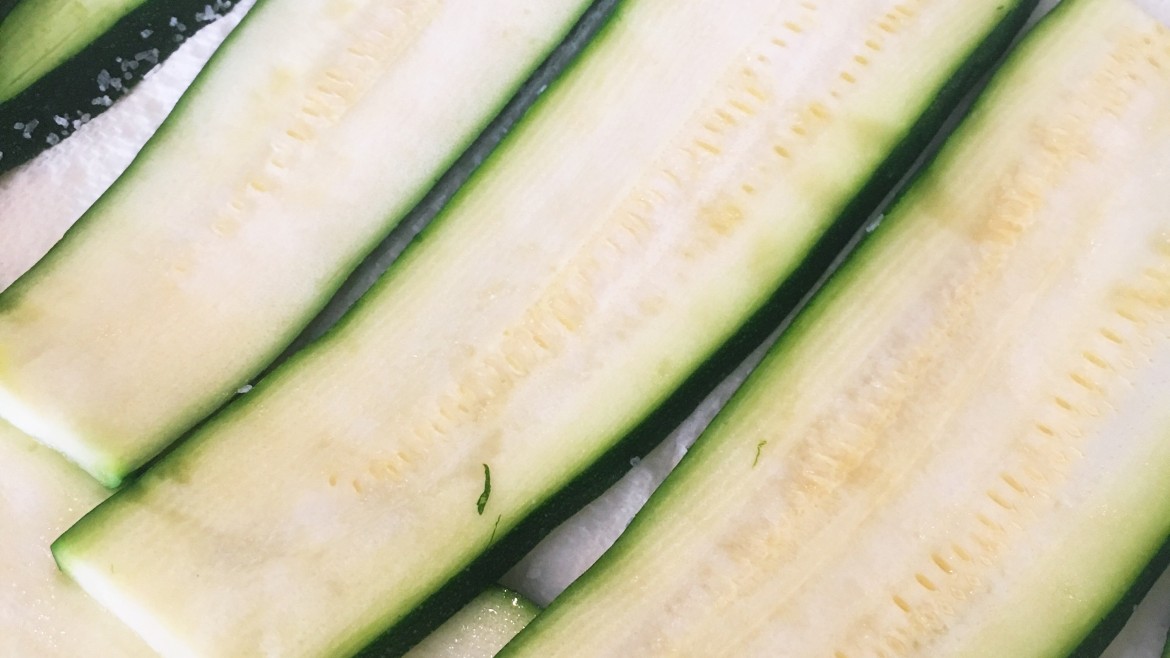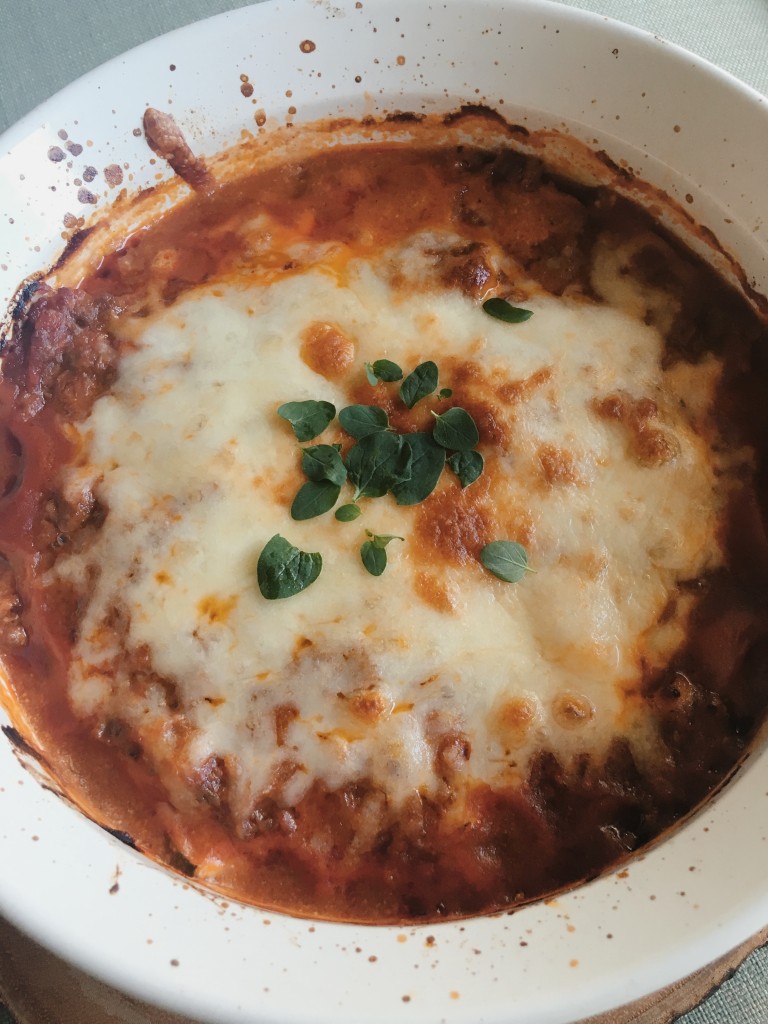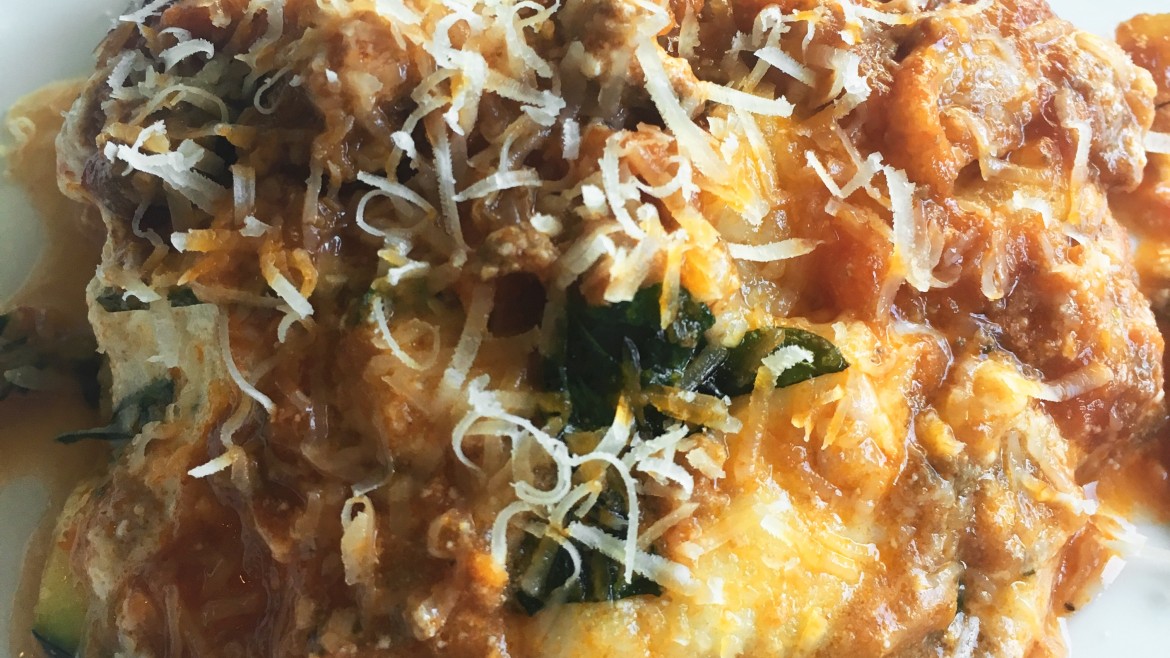 Zucchini Noodle Lasagna
2016-08-30 21:41:17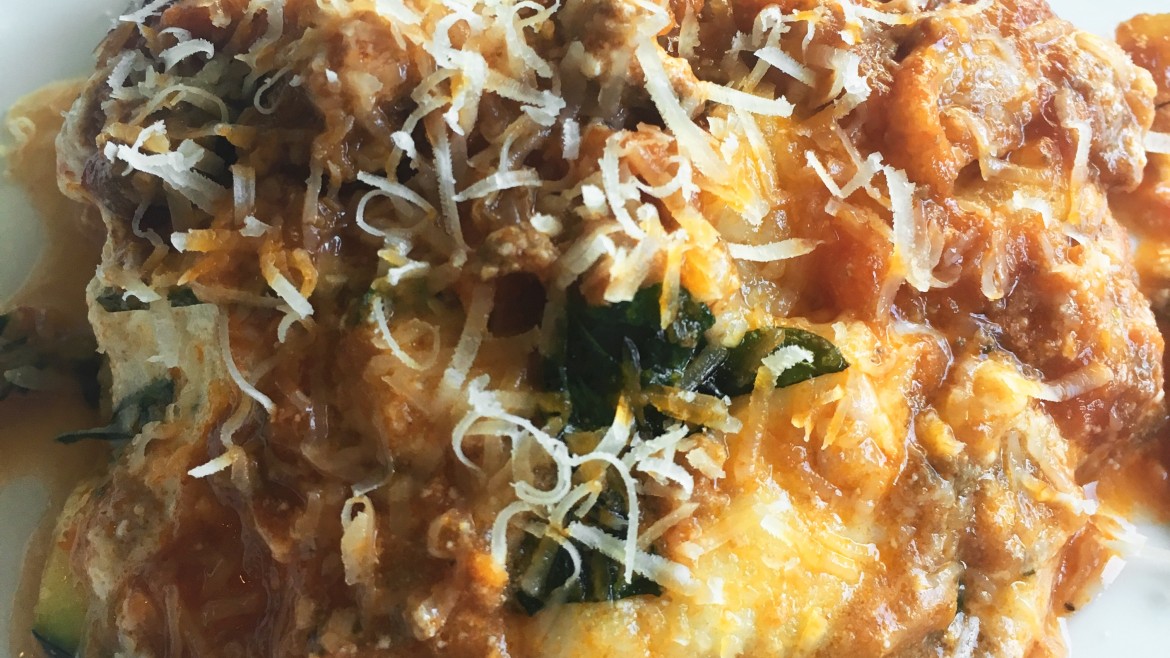 Nutrition Facts
Amount Per Serving
* Percent Daily Values are based on a 2,000 calorie diet. Your Daily Values may be higher or lower depending on your calorie needs.
Ingredients
2 zucchinis, sliced about 1/8" thick with a mandoline
1 cup part-skim ricotta
Handful of fresh Italian herbs, I used basil and oregano
Bolognese Sauce, I used about 3 cups
3 oz (or more) greens like baby kale, chard, spinach, etc. (I used half of a bag of "super baby greens" and wish I would have used more)
3 cloves of garlic
1/2 cup (or more) Italian cheese (I used Whole Foods Shredded Pizza Blend)
Salt and pepper, to taste
Instructions
1. Finely chop your fresh herbs (you may sub a smaller amount of dry italian herbs if you don't have fresh). Peel and mince your garlic. Add 1/3 of the garlic and herbs to the ricotta. Salt and pepper to taste.
2. Chop your greens. Add 2 teaspoons of olive oil (or olive oil cooking spray) to a pan and heat over medium. Sauté for a few minutes until wilted. Salt and pepper to taste. Set aside.
3. Add a layer of sauce to the bottom of a baking dish. Top with the zucchini noodles laid side-by-side to cover the bottom.
4. Top with 1/2 of your herbed ricotta and then a layer of your sautéed greens.
5. Add more bolognese sauce and zucchini noodles. Top with the remaining ricotta and any additional greens. Carry on alternating the sauce, lasagna zoodles and ricotta until you get to the top of the dish, or your ingredients run out - I did three layers and that turned out just fine.
6. Top with the Italian cheese blend - I used about a half cup but add more if needed to cover the pan of your choice.
Notes
I made a small pan of lasagna, about 3-4 servings. Adjust your proportions for the size group you are planning to serve. I will make this again in a full-size pan and take better notes on my measurements.
Flavorful Life http://flavorful.life/