Whenever I bake salmon, I always make extra so we can eat this salmon salad for lunch the next day.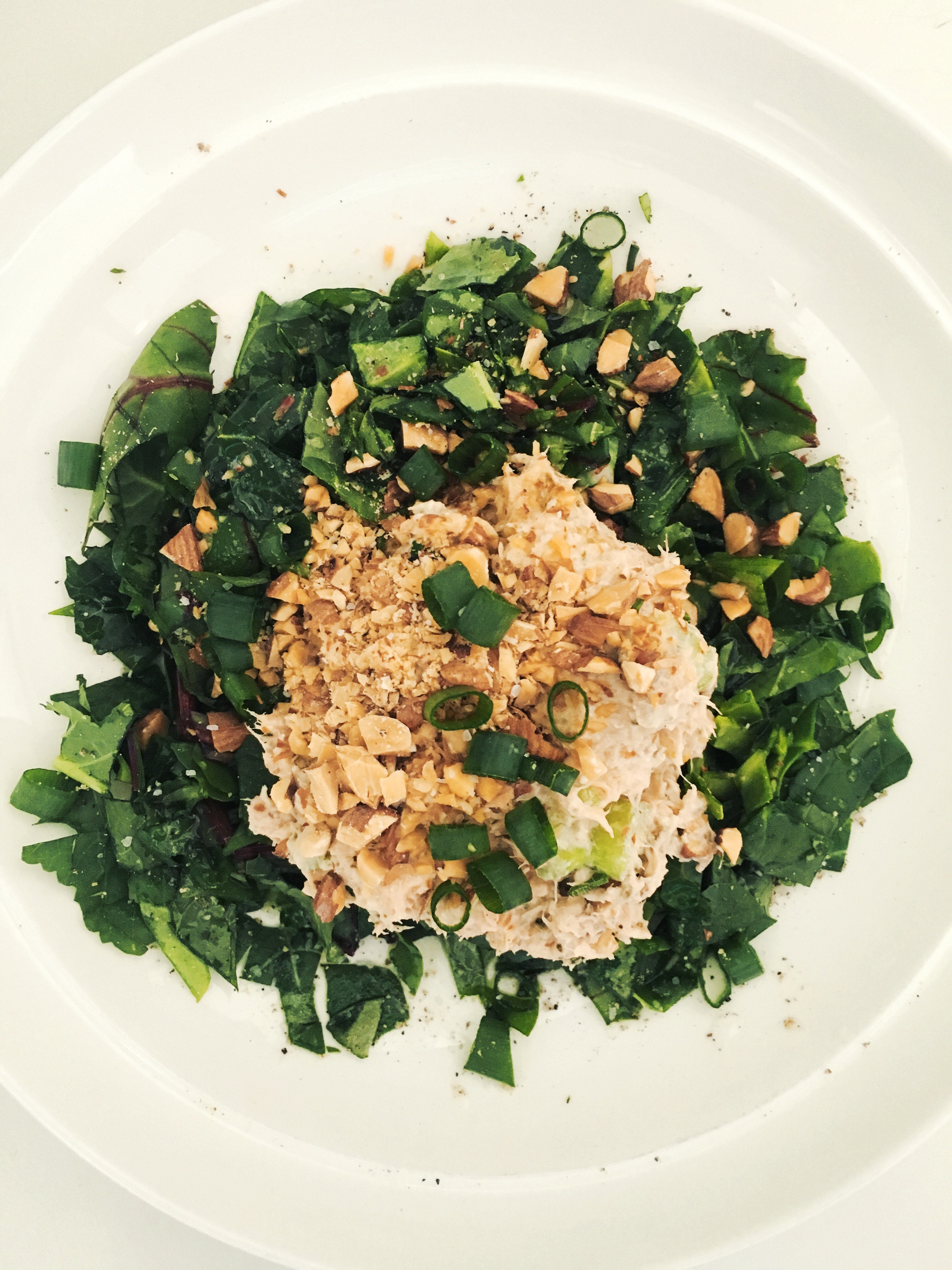 Salmon Salad
2016-04-06 15:32:26
Nutrition Facts
Amount Per Serving
* Percent Daily Values are based on a 2,000 calorie diet. Your Daily Values may be higher or lower depending on your calorie needs.
Ingredients
Leftover baked salmon - use what you have
Yogurt - I suggest starting with a half cup and adding more based on your salmon quantity
1 celery rib
Chopped almonds
1 green onion, whites and green tops seperated
Salt and pepper to taste
Lettuce
1 teaspoon olive oil
1 teaspoon white balsamic vinegar
Instructions
Follow my baked salmon recipe for dinner (bake in oven topped with pesto yogurt - yum). Shred cooked salmon with two forks. Stir in celery and white onions. Add yogurt and stir until you reach your desired consistency. Season with salt and pepper to taste. Plate and dress your lettuce, top with salmon salad, garnish with chopped almonds and green onion tops.
Notes
The ingredients above should make enough to serve 1 or 2. If you have more salmon, simply add more yogurt, celery, etc.
You could also use bibb lettuce and prepare as a lettuce wrap and omit the dressing.
How tasty this is will depend on how you bake your salmon. We bake ours topped with a pesto yogurt sauce and this is divine. We've also done this with grilled salmon seasoned with a seasoning salt, and I preferred the pesto. Let me know if you try it with a different base seasoning and how it turns out!
Flavorful Life http://flavorful.life/