This is a staple in our home – we make and freeze fresh pesto every summer in ice cube trays, and thaw and add with yogurt as a delicious sauce for your baked salmon.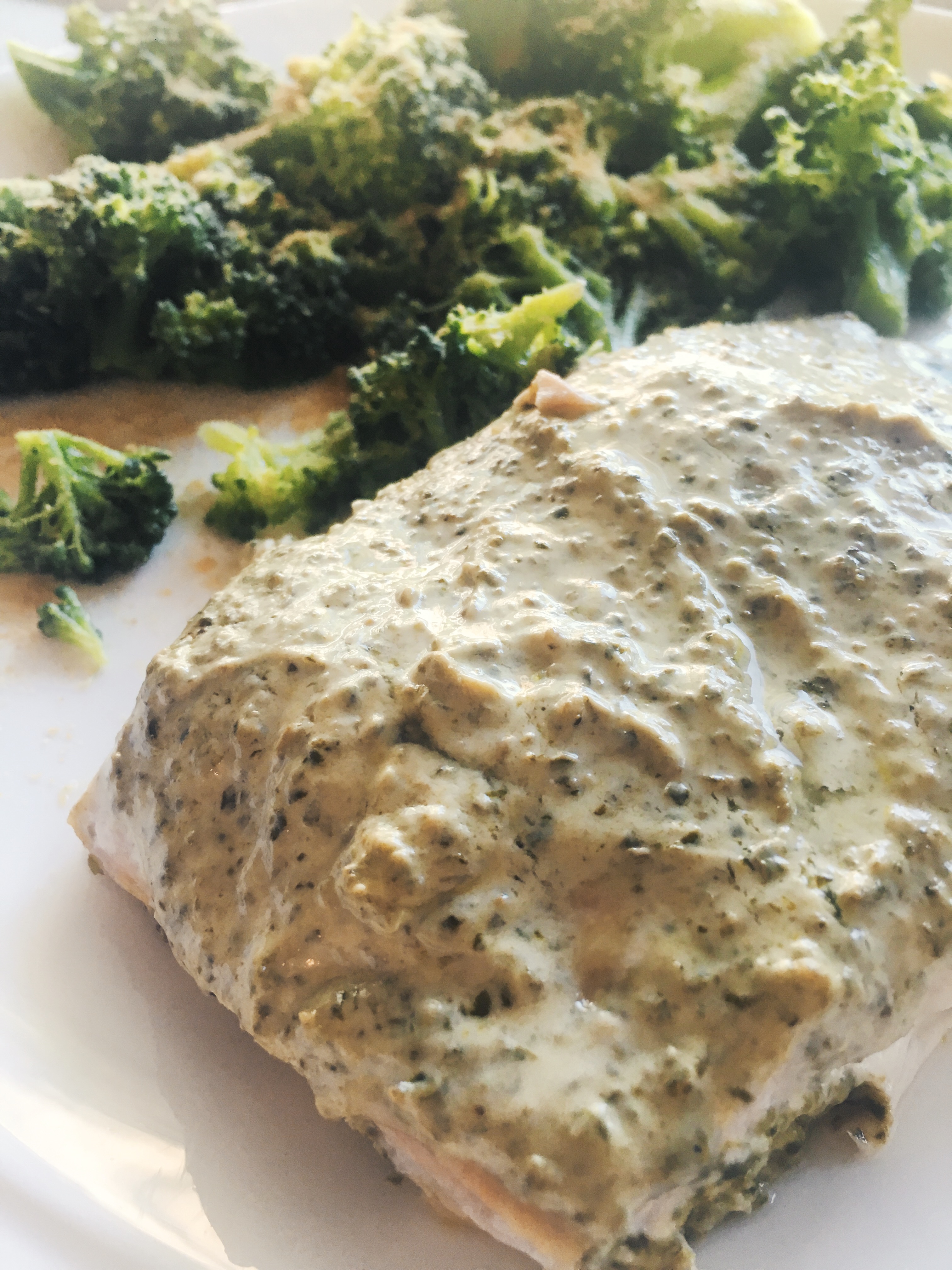 Baked Pesto Salmon
2016-06-22 15:01:45
Nutrition Facts
Amount Per Serving
* Percent Daily Values are based on a 2,000 calorie diet. Your Daily Values may be higher or lower depending on your calorie needs.
Ingredients
1 pound of salmon, skin removed
1/2 cup low-fat greek yogurt
2 tablespoons pesto
Salt and pepper, to taste
Instructions
Preheat your oven to 425°. Combine pesto and yogurt, add salt and pepper to taste. Lightly season your salmon with salt and pepper. Top with the pesto yogurt and bake in oven until fish reaches 145, usually about 10 minutes.
Flavorful Life http://flavorful.life/