My version of Bang Bang shrimp served as a dinner salad. Super easy because I used a Dole chopped salad kit (Sesame Asian). We will definitely make this one again!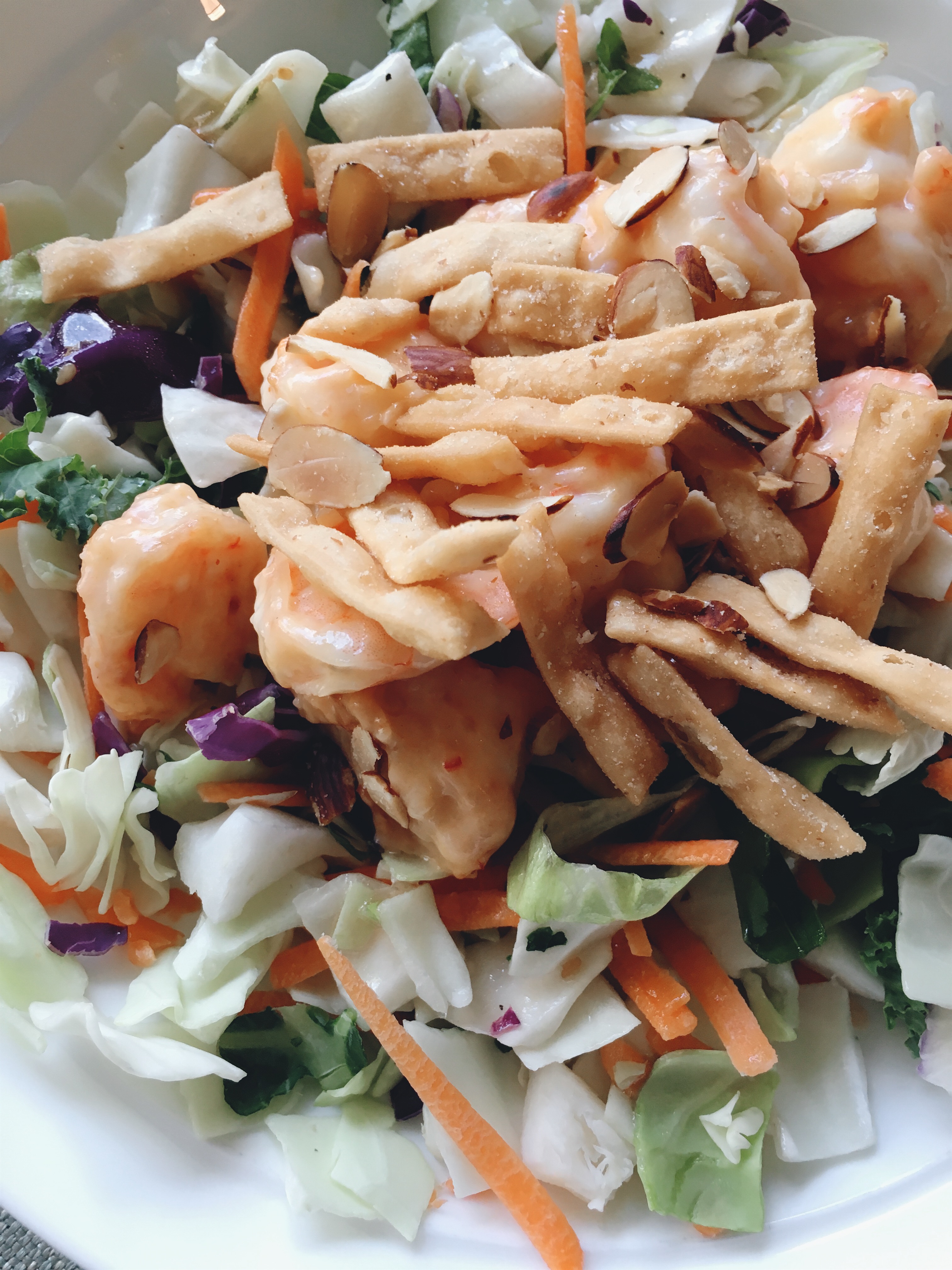 Bang Bang Shrimp Salad
2016-08-04 16:25:47
Nutrition Facts
Amount Per Serving
* Percent Daily Values are based on a 2,000 calorie diet. Your Daily Values may be higher or lower depending on your calorie needs.
Sauce
5 tablespoons light mayonnaise or greek yogurt
3 tablespoons Thai Sweet Chili Sauce
2 tablespoons finely chopped scallions
Shrimp
1 pound large shrimp, shelled and deveined (weight after peeled)
2 teaspoons cornstarch
Salad
1 Dole Chopped Sesame Asian Salad Kit (Green Cabbage, Red Cabbage, Romaine, Kale, Carrots, Green Onions, Wontons and Almonds, Sesame & Ginger Vinaigrette)
Instructions
Combine above ingredients to make your sauce. Toss your shrimp in the cornstarch and season with a little salt and pepper. Preheat a wok or skillet with 2 teaspoons oil (sesame oil is good if you have it). Add shrimp and cook until done - I don't care for overcooked shrimp so I recommend watching closely - about 3-4 minutes is all it needs. Toss cooked shrimp in sauce and serve over dressed salad.
Notes
I used the Dole Chopped Sesame Asian Salad Kit and I thought the dressing complimented the shrimp very well. If you don't have a salad kit, you could easily make your own using a blend of cabbage and salad greens.
Flavorful Life http://flavorful.life/