Tried these Cheeto-Style Chickpeas from The Kitchnn and thought I'd share my modifications. Healthy does not equal calorie-free, so be careful because these may be addicting.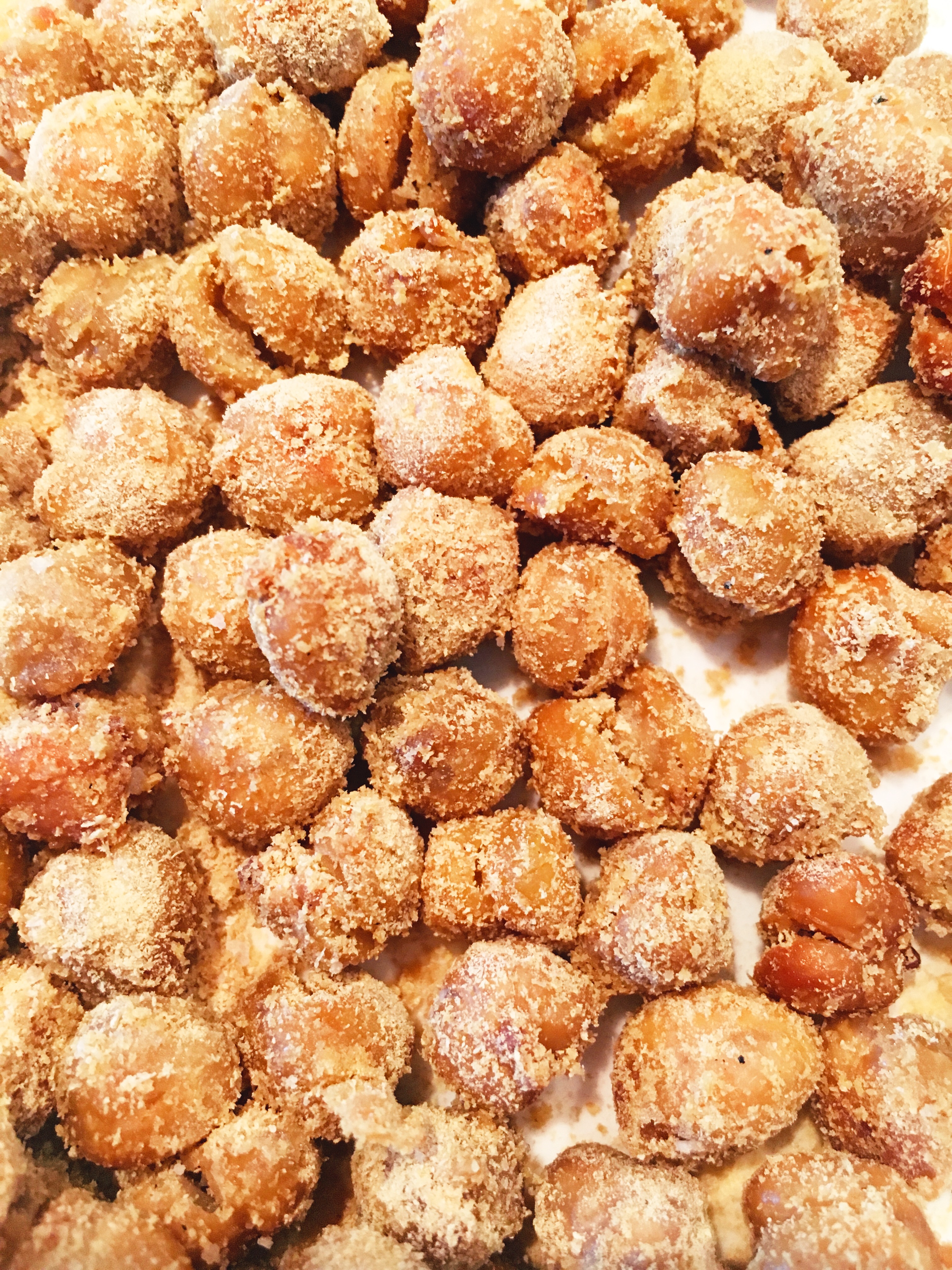 Cheeto Chickpeas
2016-04-05 19:15:03
Nutrition Facts
Amount Per Serving
* Percent Daily Values are based on a 2,000 calorie diet. Your Daily Values may be higher or lower depending on your calorie needs.
For the chickpeas
1 (15-ounce) can chickpeas, drained
1 tablespoon olive oil
1/4 teaspoon sea salt (more if you are using beans with no salt added)
For the Cheetos seasoning
2 tablespoons nutritional yeast
1/2 teaspoon sea salt + more to taste
1/2 teaspoon garlic powder
Instructions
Preheat the oven to 400°F. Drain and rinse the chickpeas. Cover cookie sheet in paper towels and pour the chickpeas onto the covered cookie sheet. Take additional paper towels and gently dry the chickpeas, discarding any loose skin. REMOVE THE PAPER TOWEL. Brush on the olive oil. Toss with salt.
Bake for 30 minutes or until just crispy and golden brown. Toss every 10 minutes or so.
While the chickpeas are baking, combine your nutritional yeast, garlic powder, and salt.
When the chickpeas are crunchy, remove from oven and toss with the "cheeto" seasoning. Add additional salt to taste, as I cut the salt from the original recipe waaaaaaay back. Enjoy!
Notes
I bought large flake nutritional yeast from Whole Foods in the bulk foods section. I then ground to a fine powder using a mortar and pestle (could also roll the bulk food bag with a rolling pin).
Adapted from The Kitchnn
Flavorful Life http://flavorful.life/