So my parents went to Nashville last weekend, and it wasn't the honky-tonks or barbecue they were talking about when they got home… it was a kale salad. My dad asked me to copycat the salad he had at Kayne Prime in Nashville (not easy to do since I haven't actually had it myself). But always up for a challenge, I asked them to describe it, took a look at the menu, and read some copycat recipes. My version is below. Can't say how it compares to the original – I'll leave that up to my folks – but I can tell you it's good. Like really, really good. Thanks mom and dad – I'm going to be making this one again soon (maybe tomorrow).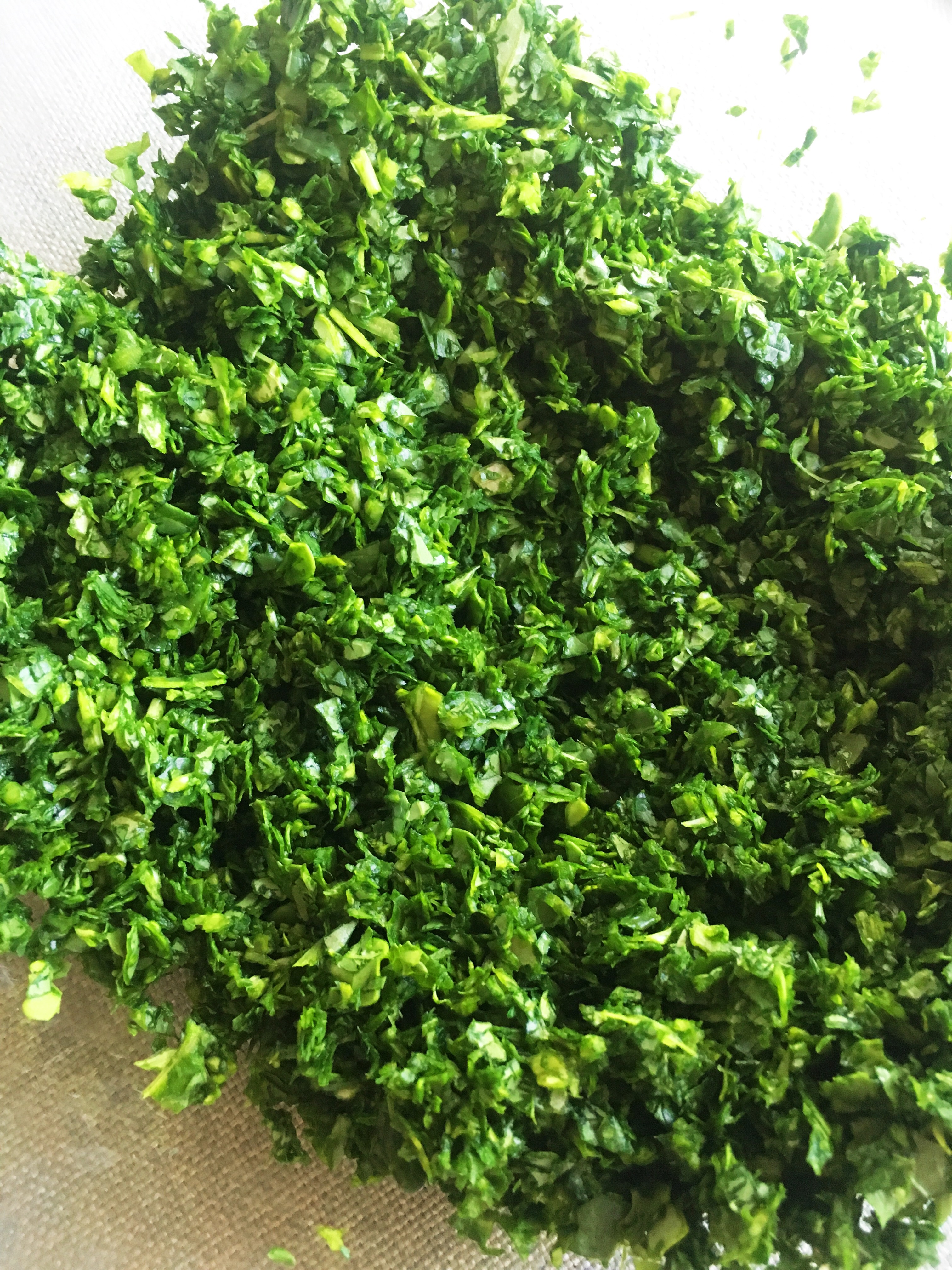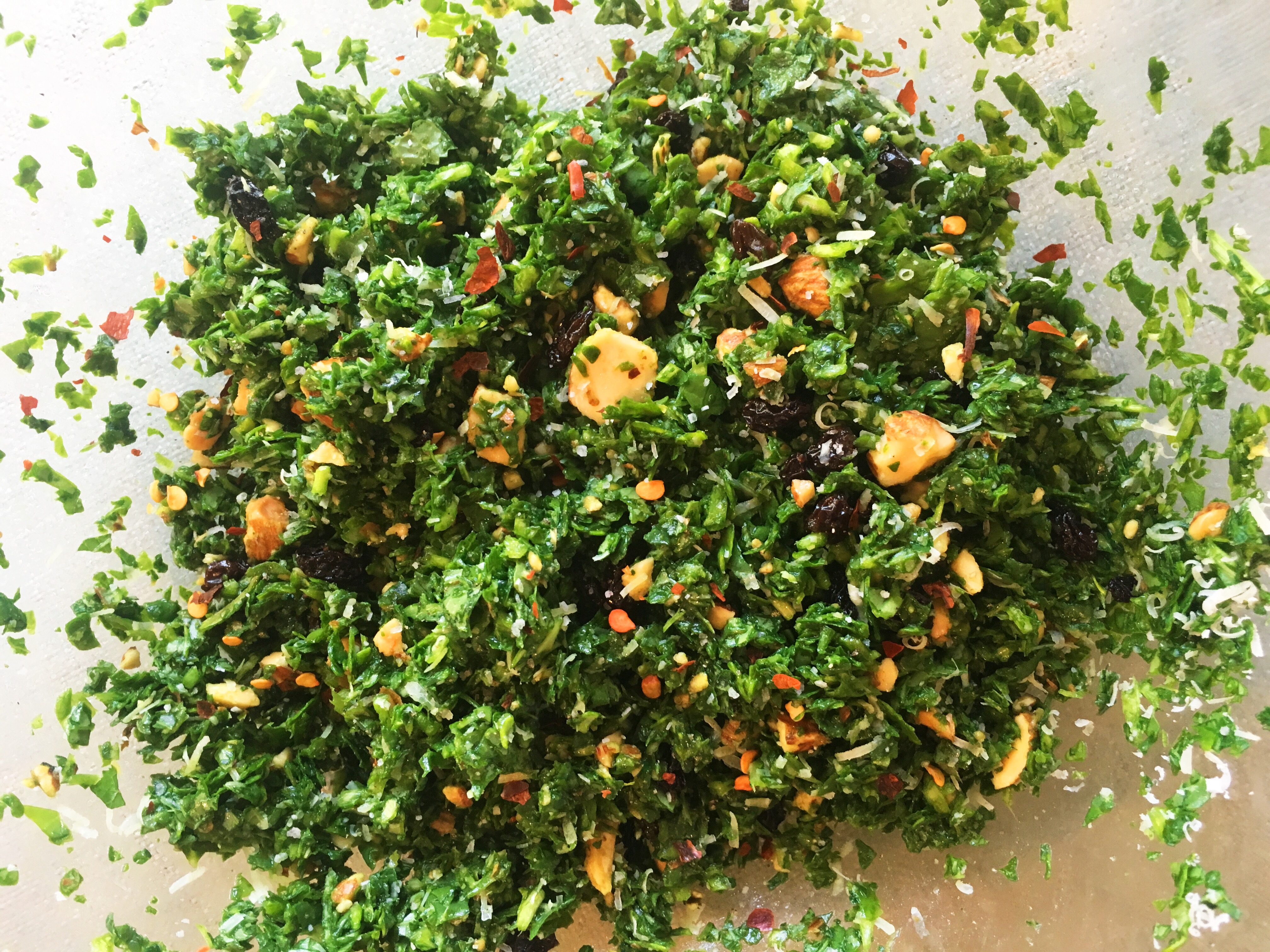 Chopped Kale Salad
2016-09-05 21:55:48
Serves 2
Nutrition Facts
Amount Per Serving
* Percent Daily Values are based on a 2,000 calorie diet. Your Daily Values may be higher or lower depending on your calorie needs.
Ingredients
5oz box of baby kale, chopped in the food processor
1 tablespoon extra virgin olive oil
Juice and zest of half a lemon
Salt and pepper to taste
1/4 cup grated parmesan cheese
1/4 cup almonds, chopped
1/4 cup dried currants (or any dried fruit)
Instructions
Chop the kale in the food processor until it resembles the consistency of tabbouleh. Add to a salad bowl. Top with lemon zest. Combine olive oil and lemon juice in a small bowl and stir to combine. Salt to taste. Toss with chopped kale. Add finely grated parmesan cheese, chopped almonds, currants. Salt and pepper to taste - I suggest a lot of freshly ground black pepper.
Notes
I used a box of baby kale which was super convenient because I didn't have to stem it - just went from the box to the food processor.
Next time, I will double or triple the recipe so we have leftovers for lunch. I couldn't believe my husband and I literally ate an entire box of kale, but chopping it in the food processor greatly reduces the volume.
One of the copycat recipes I found included crushed red pepper flakes - I'm not sure that added a lot to the salad. I prefer a lot of freshly ground black pepper. If you want to add a little heat, try about a half teaspoon of crushed red pepper.
Flavorful Life http://flavorful.life/