I'm a big fan of the coconut as a superfood trend because, well, I love coconut. And I feel less guilty about eating cookies that are made with whole wheat flour and coconut oil.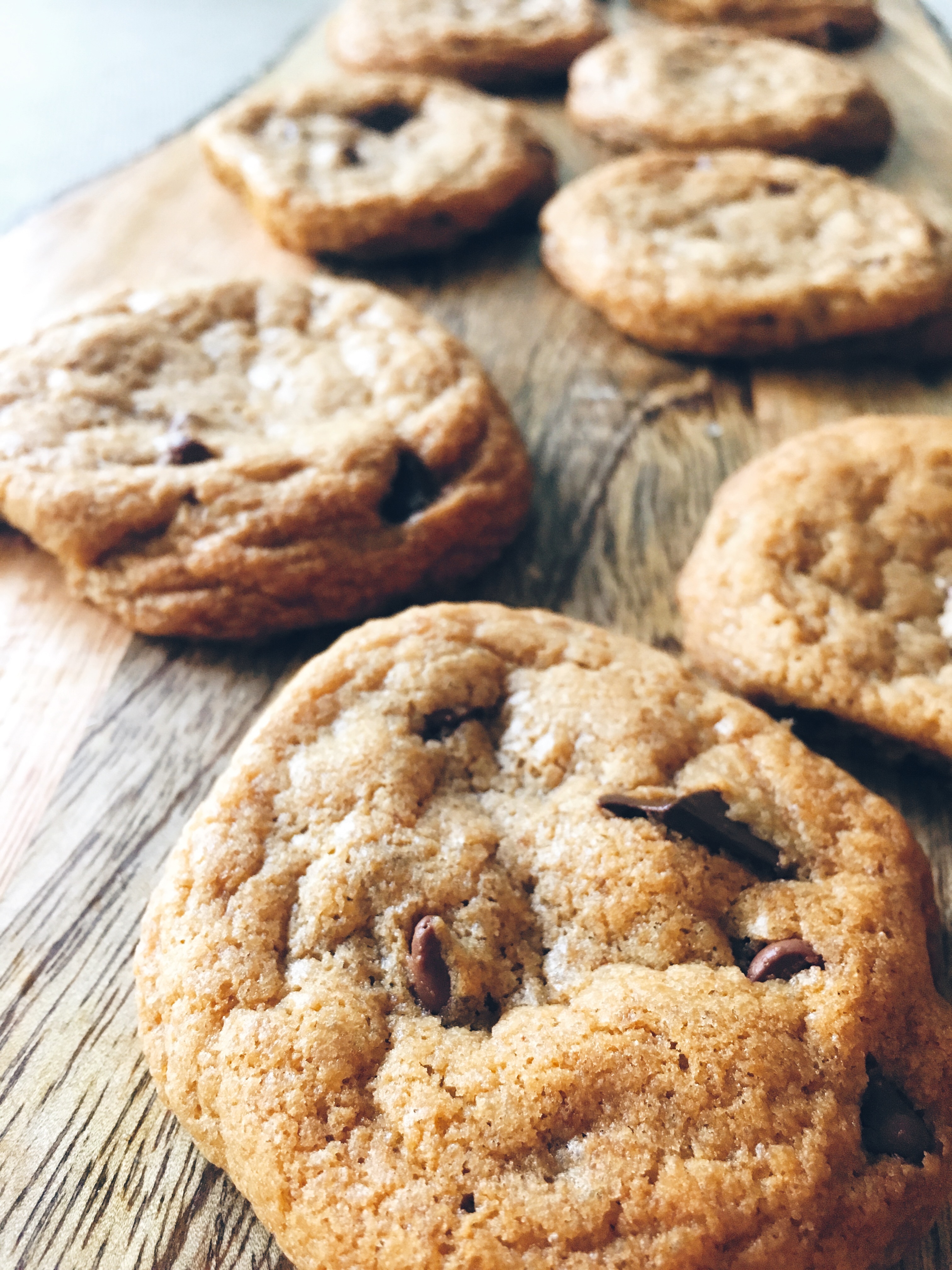 Coconut Chocolate Chip Cookies
2016-04-04 21:32:17
Nutrition Facts
Amount Per Serving
* Percent Daily Values are based on a 2,000 calorie diet. Your Daily Values may be higher or lower depending on your calorie needs.
Ingredients
2 cups whole-wheat pastry flour (I'm sure they'd be just as good with all-purpose flour)
1 teaspoon baking soda
1 teaspoon sea salt
3/4 cup virgin coconut oil, melted
1 cup coconut sugar (could sub brown sugar)
1/2 cup granulated sugar
1 teaspoon vanilla extract
2 large eggs
1 cup semi-sweet or dark chocolate chips or chunks
Instructions
1. Preheat oven to 375° F
2. Combine flour, baking soda and salt in a small bowl (if I'm short on time, I skip this step)
3. Beat your coconut oil, sugars and vanilla in your mixing bowl until creamy. Add the eggs one at a time. Gradually add your flour mixture then fold in the chocolate chips until just combined.
4. Scoop spoonfuls of the dough on a cookie sheet and flash freeze in freezer until solid.
5. Bake for 8-10 minutes or until golden brown.
Notes
I use a cookie drop (think mini-ice cream scoop) to form my cookies.
Flavorful Life http://flavorful.life/