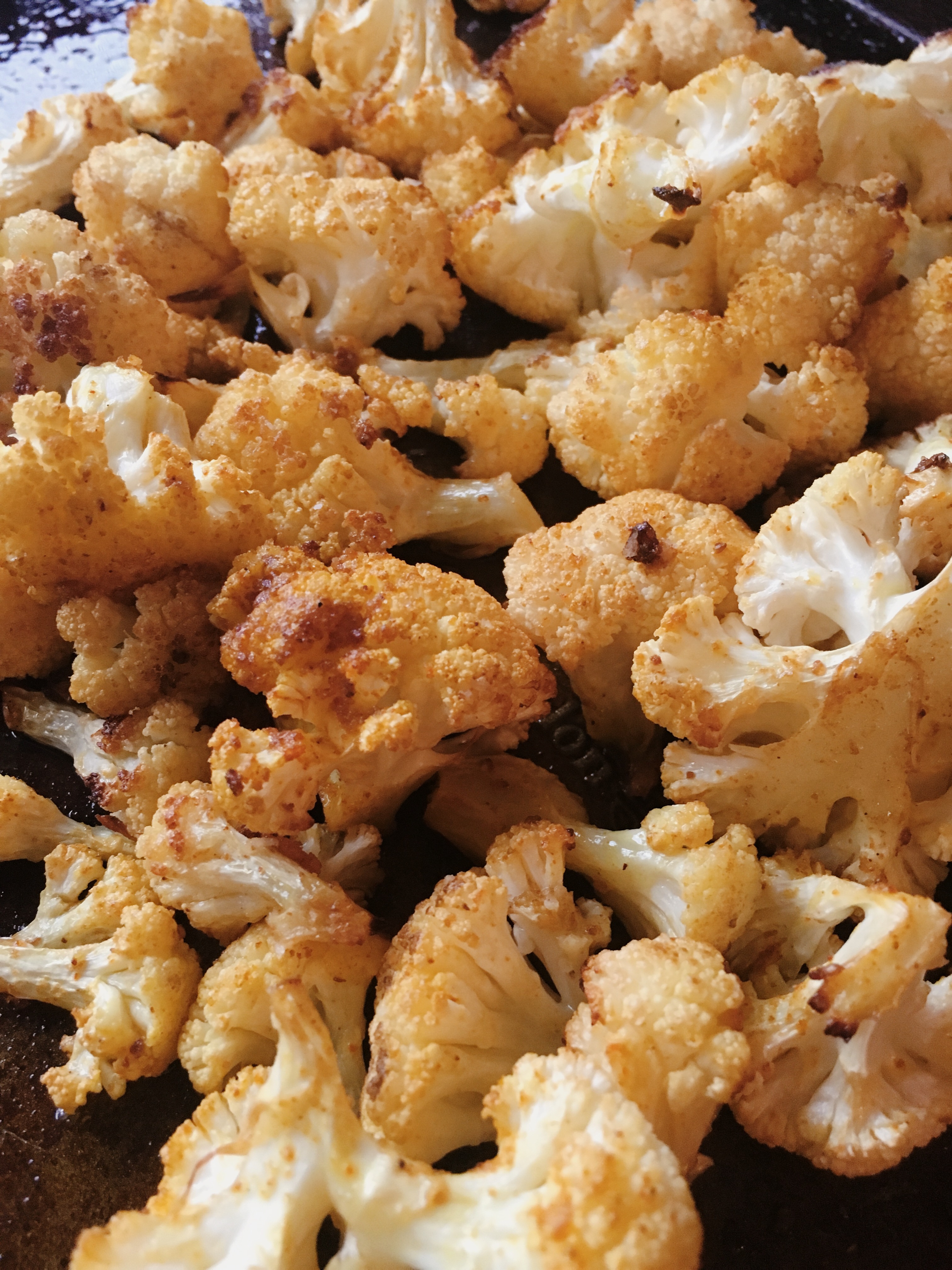 Curry Roasted Cauliflower with Cilantro Lime Sauce
2016-05-08 15:47:02
Nutrition Facts
Amount Per Serving
* Percent Daily Values are based on a 2,000 calorie diet. Your Daily Values may be higher or lower depending on your calorie needs.
For the cauliflower
1 large head of cauliflower, outer leaves removed and cut into bite-sized pieces
2 tablespoons of olive oil
1 teaspoon curry powder
Salt, to taste
For the sauce
3 tablespoons greek yogurt
2 tablespoons chopped cilantro
Juice of 1 lime
Salt to taste
Instructions
Preheat the over to 425.°
Toss cauliflower with olive oil and curry powder. Put on a baking sheet and sprinkle with salt, to taste. Roast for about 15-20 minutes, until tender and browned.
While the cauliflower roasts, make your sauce. Combine the yogurt, chopped cilantro, lime and salt.
Remove cauliflower from oven, plate, and serve sauce on side for dipping.
Notes
I thought the sauce was a little bitter at first, but it got better over time as the flavors had time to meld.
You could toss the cauliflower with the sauce in a bag. We have a 4 year old who isn't a fan of tangy yogurt sauces, so I just served ours on the side.
Served this along side the Indian Spiced Chicken and it was a fantastic combo.
Flavorful Life http://flavorful.life/