These zucchini "noodles" are so filling and are surprisingly pasta-like. My 3 year old loved watching the spirilizer and ate them up. Try them with your favorite pasta sauce – you won't be disappointed!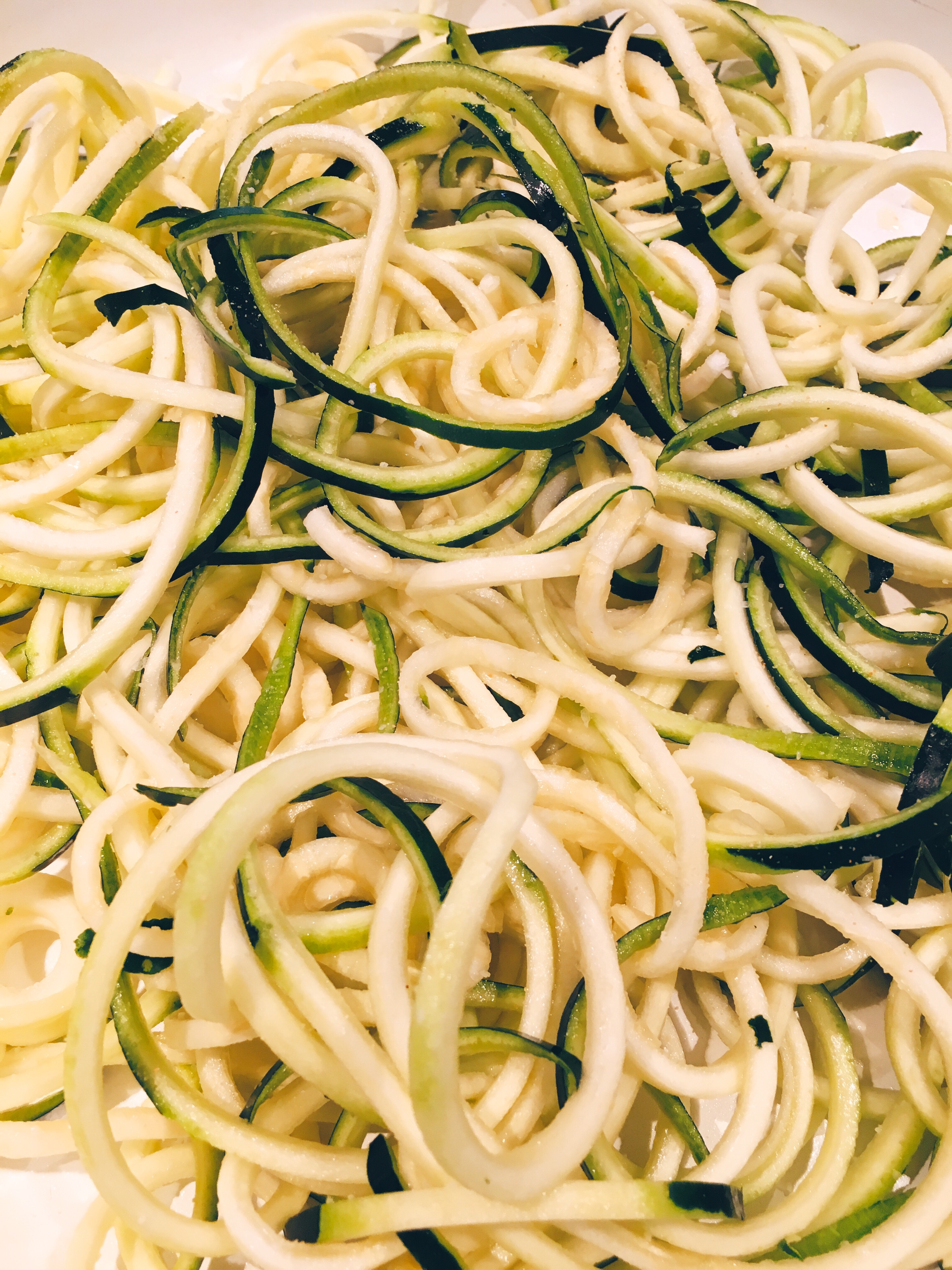 Zucchini "Noodles"
2016-04-04 12:39:58
Nutrition Facts
Amount Per Serving
* Percent Daily Values are based on a 2,000 calorie diet. Your Daily Values may be higher or lower depending on your calorie needs.
Ingredients
4 Zucchini (I use 1 zucchini per person - adjust as necessary)
2 t Olive Oil
Salt and pepper, to taste
Instructions
Prepare your zucchini using a spiralizer (love the KitchenAid attachment, link provided below). If you don't have a spiralizer, you could use a peeler, but that would be tedious for feeding a family. Heat the oil in a large pan over medium-high heat, then add the zucchini. Cook until just warm and slightly tender - usually only about 3 minutes. Add salt and pepper to taste. Top with your favorite sauce and enjoy!
Notes
If your zucchini are really fresh, you may need to drain off some liquid.
For a simple side dish, add a few cloves of fresh minced garlic to the olive oil. Season with crushed red pepper and top with parmesan cheese.
Flavorful Life http://flavorful.life/