I'm mildly obsessed with zucchini noodles. I only recently realized how many calories noodles have and how delicious zucchini noodles are. I've tried a few different avocado sauce recipes; they usually contain lemon, and for some reason the citrus and the avocado just make me think of guacamole. This recipe made me think of a savory, creamy alfredo sauce – the whole family loved it!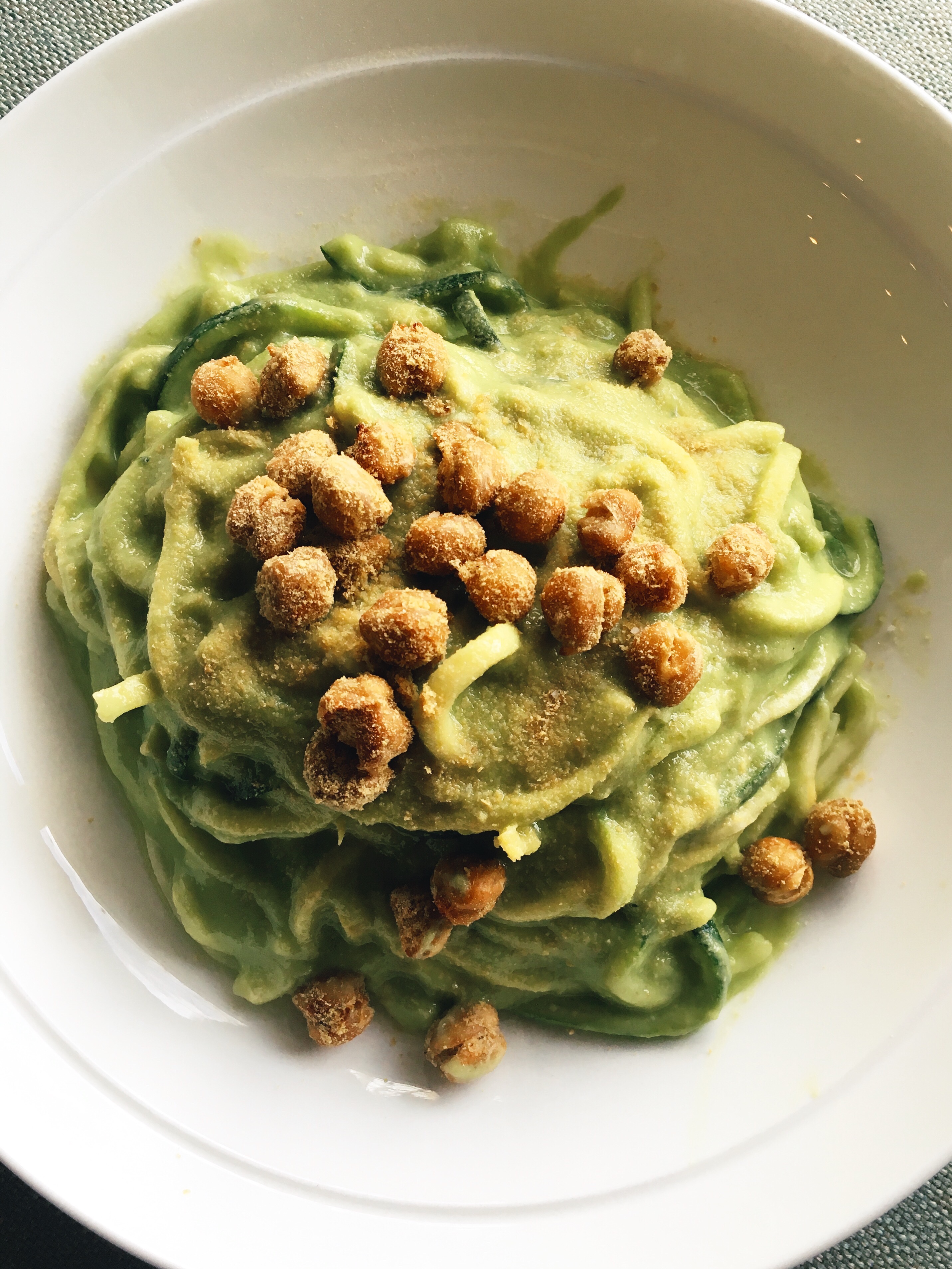 Avocado Alfredo with Zucchini Noodles
2016-04-13 19:02:39
Nutrition Facts
Amount Per Serving
* Percent Daily Values are based on a 2,000 calorie diet. Your Daily Values may be higher or lower depending on your calorie needs.
For the sauce
2 small avacados
1 cup milk
1/4 tsp garlic powder
1/2 tsp salt, or more to taste
2 tsp olive oil
Parmesan cheese for garnish (or, my new favorite, nutritional yeast)
For the "noodles:"
2-3 zucchini, spiralized into noodles
2 teaspoons olive oil
Instructions
Blend avocado flesh, milk, garlic powder, 2 teaspoons of olive oil and salt using blender or immersion blender. Heat remaining 2 teaspoons of olive oil in a large skillet; add zucchini noodles and cook for about 3 minutes or until just starting to soften. Add sauce to pan of noodles, stir to combine. Once sauce is heated to your liking, remove from heat and serve. Top with parmesan cheese or nutritional yeast. I also topped with Cheeto Chickpeas.
Notes
I buy nutritional yeast in bulk at Whole Foods.
Adapted from Chocolate Covered Katie
Flavorful Life http://flavorful.life/